I really want to tell you about this story, but as some of it happens in the Magnificent North I just cant remember.
We're back in the magical world and I didnt realise just how much I had missed the Caraval triology until I started this book. We have a new heroine, that despite some transgressions I just wanted to hug and hang out with. Her sister not so much.
I also really would like a tiny dragon or two if anyone can find me one please!
Evangaline like many young girls in in love, but it seems her beau has decided to marry her stepsister instead. Something strange happened there, and now he wont even see her. Desperate to stop the wedding Evangaline asks a fate for help. Everyone knows that its dangerous to ask the fates but she cant help herself. When Jacks helps her she ends up leading a very different life to the one she wanted.
As a charatcer we know that jacks is selfish, dangerous and the sort of all round bad your mother warns you about but Eva is confident she can handle it, armed with knowledged that her parents shared about magic and the fairytales and folklore or the magnificent North she feels well prepared.
Unsuprisingly she soon discovers that jacks' initial bargain isnt as simple as it seems and starts to question his motovations.
I think I liked all the characters Im supposed to like – So far my judgement seems to have been okay, but with more of the story to come I guess only time will tell. I suspect more of Evas history will come out in part of a plot twist to help us understand some more things.
I really hope that we get to spend some more time with the other Fates too, LaLa and Poison in particular, although I do wish LaLa had a different name becasue it makes me think of a giant yellow teletubby. Names can be so important in books, and the only struggle I had was seeing Luc different to the Luc in the JLA books. That Luc is where my imagination will likely always go, and with Eva being called little fox due to her last name it made me think of the Julie Kagwa book with the Kitsune, although this just made me ponder why foxes seems to be the animal of the moment.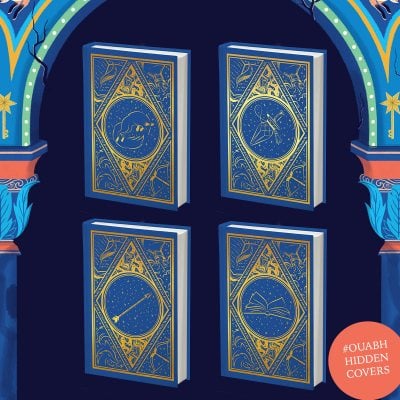 Theres not much more I can say without spoiling this book for you. Its out at the end of September so you dont have to wait too long and theres going to be a handful of covers for it and i cant wait to see which one I end up with. If a bookbox also do a version I can imagine these becoming real collectors editions very quickly, So make sure you preorder if you want one! ( Owlcreate have already announced theirs).
When asked by my hubby what time I finally put down my Kindle (I read this in one sitting into the early hours) I honestly couldnt tell him, but in my usualy outline fashion I did give him a brief on what the book was about before telling him I really needed to reread the Caraval trilogy ASAP, because it has just been too long. I explained the bstory as a young girl who asks for help in getting the love of her life back, only to be turned to stone. When she awakens she ends up travelling to the north vieing for a princes affections, questioning peoples loyalty and following her gut instincts to help and hinder people.
If you are interested in those special editions check out the Waterstone site and if you cant wait to start reading Tor have published the first chapter on their website.